Heritage Painting and Decorating
Heritage homes provide some of Vancouver's most affordable housing and the majority of our city's rental housing. However without proper care and attention, extreme weather can take a toll causing the foundation, siding, and unique characteristics to appear dirty or broken and even making your home uncomfortable or unsafe.
If you want to restore your property's beauty, contact us today! As our name implies, the homes we paint are over 50 years old and most of our work comes from customers that have referred us to friends and business associates.
While we're not the cheapest, our quality service is backed by a 5-year written guarantee and vouched for by many past customers. Please request references; you can speak with our past customers and even visit their homes to see the quality of work we've completed and hear them share their experiences with Heritage Painting and Decorating.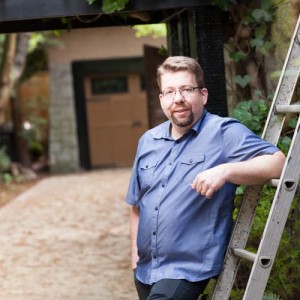 About David Forrester, Founder
Like the company name itself, my family has had a long heritage of painting. 3 generations in fact. So I guess you could say that the paint now runs in my blood!
After working in the family painting business back east, I started Heritage Painting and Decorating in 1997 — yes, 18 years ago.
Right from the beginning our expertise was residential re-painting. However, as we've grown, we've also become experts in wallpaper, drywall repair, pressure washing and minor carpentry. This growth has been organic, because our desire to be and do the best has simply led to more opportunities to wow our clients. I guess good work begets good work!
With a history steeped in house painting, I see our humble trade as a noble profession. And it's this love for what we do that, I believe, comes through in everything we touch or paint.
The Heritage Promise
We excel at working in occupied homes, working efficiently, quietly, and cleanly. We use only premium brands of paint such as Benjamin Moore, Sherwin Williams, and Para Paints. We've been a member of the BBB since January 1998 and carry proper liability insurance.
Lead by an industry veteran, using quality products, the best equipment and professional, career painters, you can be assured of the finest results possible.
All backed by our 5 year, written guarantee.
Whether you need one room or your entire home painted, you can contact us for a free estimate today.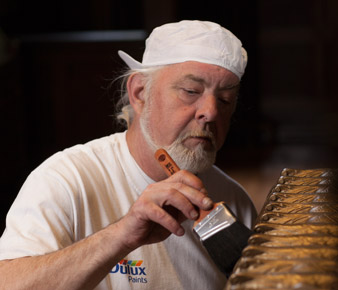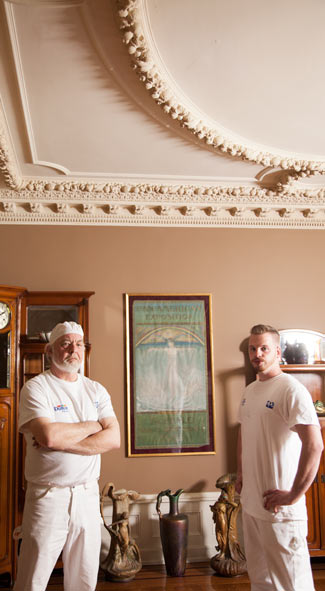 The Heritage Painting and Decorating Team
Anyone can hold a paintbrush, but not everyone can be Heritage Painters.
Built around a core crew of painters many of whom have been with us for years, our team is built on strong fundamentals of honesty, hardwork and loyalty. Our core team has varying levels of painting experience from 7 to 25 years, and during the summer the team doubles or triple in size per demand.
Following strict standards and scrutiny, our employees go through multiple stages of on-the-job evaluation and apprenticeship before being allowed to work independently on any aspect of a client's heritage home. By 'graduating' employees through projects of increasing complexity and testing them for temperament and consistency, we can ensure that our team is always fully capable no matter the challenge.
By keeping our baseline standards high, our customers are happier and our team enjoys the true satisfaction of a job well done.