We Love House Painting
Want to know about my love/hate relationship with house painting? It's probably a pretty common scenario, don't you think? We love the end result, but getting there, well, it's just frustrating and messy and not nearly as much fun as skiing or golfing or drinking beer.
One of my favorite movies is Dr. Strangelove. In particular, I can relate to the subtitle: How I Learned to Stop Worrying and Love the Bomb. That's because long ago I learned to stop worrying about house painting, and now I love it. I mean, I really love painting houses. You might think that, coming from a multi-generational family of house painters, I would naturally love the work. But that wasn't the case.
You've done some painting yourself, right?
Did you enjoy the prep work? Removing old finishes, especially wallpaper, is hard work. So is filling and scraping and sanding that nasty mud and breathing in the dust it produces. I didn't have to like it, but I kind of had to do it and eventually came to love the entire process of painting homes. So now I operate my own Vancouver house painting company because my favorite thing about being a house painter is seeing the smile on someone's face when they see the end result of our hard work.
Of course, with all the painting I have done over the years I have gotten way more efficient, but that's only one small reason why I love painting houses. As strange as it may sound, I actually started enjoying the tedious messy stuff. I guess my pride got the better of me as I came to appreciate that every little step in the process contributed to the perfection and beauty that I could offer in the end.
So now I love it all: exterior house painting is a blast, but it's the interior work that I love most of all. And I love that I am able to make a living at it. There are a lot of painters and painting companies around, and I like to think that I have built up one of the best by instilling a sense of pride and ethics in all those who work with me. Most of you aren't going to develop the kind of passion that I have for painting houses, which is what enables me to earn a living, of course. But stay in touch and maybe I can offer an occasional tip to help you through your next painting endeavor. My first tip, though, is this: if you want your home painted properly, give me a call.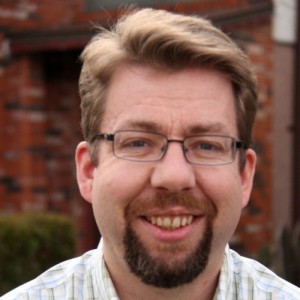 By: David Forrester
Heritage Painting & Decorating
(604) 818-5485