Don't Let Paint Colors be The Show Stopper
Don't let paint colors be the show stopper that keeps you from you buying the home of your dreams. Painting is probably the least expensive fix to a home. This article will give you some basic design tips to think about when choosing colors for your new home.
If you plan to stay in your home for a long time, you can use bright colors freely. If you think you will move within a few years, choose neutral colors.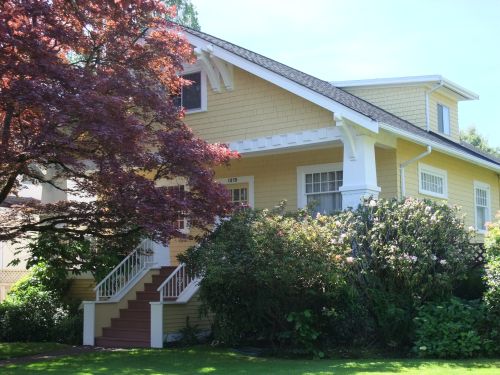 Think about decorating styles you have seen and liked. Your choices can range from Early American, Victorian, and Mediterranean to Contemporary styles. The decorating style you choose will give you a good starting point when choosing colors for your new home. One of our strengths is helping our customers choose the colors best suited for their home and current tastes. As a Vancouver house painting contractor we would be pleased to talk to you about your vision of how your home will look with fresh paint.
One of the things we take pride in is our five year warranty, words you will not usually hear from a painting contractor. Ask about the warranty when you call.
Decorating Tips
Does the thought of choosing your own paint colors scare you? Many hardware stores have painting/design centers that are a great resource. Go to the library or buy interior decorating and design books or magazines. Home shows are a fun way to learn what the latest trends are.
Think about putting a finish on your walls. Decorative finishes add dimension and character to a room. You can choose finishes like sponging, ragging, faux leather, stenciling, dragging, combing, spattering, faux marbling or stippling will give your home a classic look.
What color is your furniture? Choose colors that complement your furniture not clash with it.  Feel free to call if you have any questions.
Choosing Colors

Heritage Painting and Decorating – Vancouver painting experts for heritage homes, exterior and interior painting & commercial project painting.
By: David Forrester