Protect your home's exterior — and your investment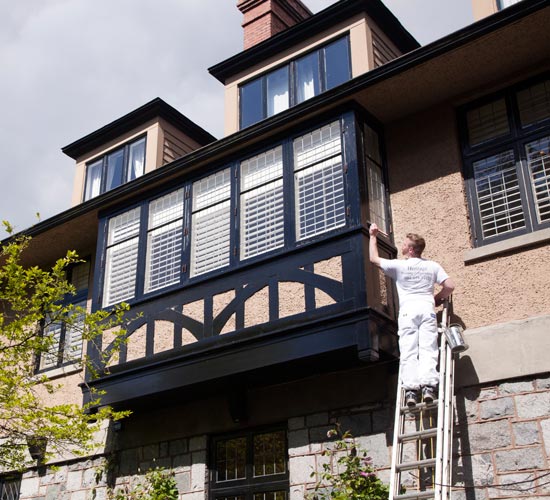 Doing double duty, your exterior paint both highlights your unique style and protects your house against the elements. Taken together, exterior painting then can do much to ensure your home's value and its lasting style. Looking forward to that fresh new coat of paint or brand new look? Here's a few things to keep in mind!
Summer time is painting season for all house painters and we are no exception. Most of our exterior painting work is handled in the summer months, taking advantage of the clear dry days to get the best finish. While we can do the preparation work rain or shine, those critical final coats of paint and touch up work work require warm and dry conditions to come out best.
Because summer is so busy, our best customers know that because we book up rapidly, it's best to contact us a season or two prior to ensure stress-free scheduling.
Is your budget tight? Pre-Book and Save!
Pre-book a season or two in advance and enjoy a discount on our services.
Free Estimate
Doing it yourself? Here's what you need to know: