20 years of quality wallpaper and wallcovering installation services.
Why wallpaper?
Paint can add a splash of colour to any room, but wallpaper and wallcoverings open up a whole universe of interior decoration options. From subtle textures to bold patterns (and everything in between), your wallpaper options are nearly limitless. Join the many Vancouver homeowners who are discovering how wallcoverings can make an old room look new, or a new room look classic.
A heritage of quality wallpapering
Over 20 years of hard work, Heritage Painting and Decorating has earned a reputation for being one of the best wallpaper installation services in Vancouver. Our meticulous installations adorn the walls of hundreds of homes across the Lower Mainland. As we've become known for our high standards and impeccable results, demand for our wallpapering services has grown. For that reason, Heritage Painting and Decorating has recently grown serve you better.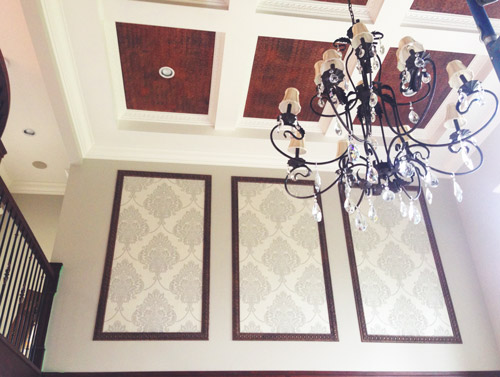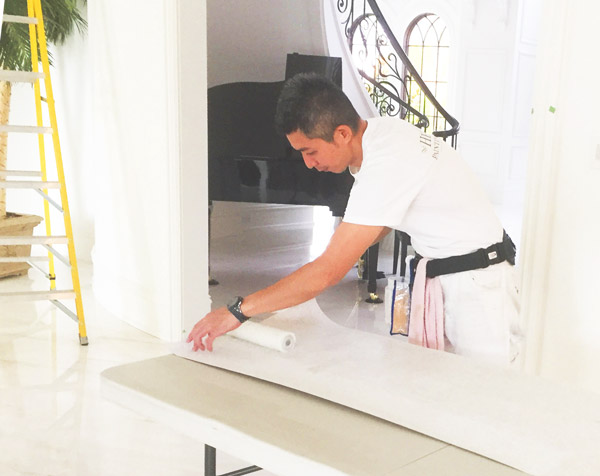 Meet our new lead wallpaper and wallcovering installer
Anyone can learn wallpaper installation, but not everyone is literally born to do it; luckily, Heritage Painting's new lead wallpaper installer, Hironobu "Hiro" Takatsuka was! Hiro hails from Japan, where he cut his chops in the family wallpaper hanging business, working on wall fabrics, vinyls, grass cloths and paper products. Joining the Heritage Painting and Decorating team in June of 2016, Hiro brings nearly a decade of personal experience, plus generations of knowledge with a wide range of traditional and modern wallpaper hanging techniques.
Hiro's skills are first rate and his results are undeniable. With a craftsman's eye and a steady hand, he can transform the plainest room into a work of art.
Get a free in-home consultation
We'd love to show you what expertly installed wallpaper can do for your interiors. Contact us to set up a free consultation and measuring for our wallpaper installation services so that we can give you accurate and detailed pricing for your project.