Masterful results for interior painting without compromise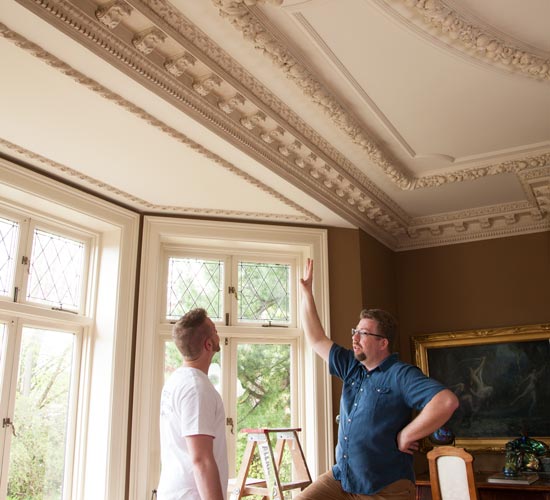 Great interior painting takes years of experience and exquisite attention to detail. The stakes are even higher for heritage homes which are protected by law.
Being specialists in heritage homes, we understand the risks of getting it wrong and the many joys of getting it right. To that end, we are meticulous when preparing each room, carefully laying out protective tarps and pre-planning every centimetre of painters tape.
As experts working in occupied homes, we work efficiently, quietly and cleanly —introducing as little disruption as possible to your daily flow.
Lastly, because details count, we always advocate the use of premium paints that are as eco-friendly and unobtrusive as possible (such as the
Natura® Zero VOC and Zero Emissions paints from Benjamin Moore).
Want to get some painting done this winter?
If you are thinking of getting a room painted or anything to do with Vancouver interior painting this winter, call us. Winter is a great time to work inside when it comes to painting for many reasons. The most obvious being weather conditions. We put together a short video on a Google Hangout and included a cute hand drawing animation video we had made for us a few months ago.
Watch Our First Hangout Video
Call David to go over any plans you have in mind. He will be pleased to take your call.